STOCK TAKE - SHUTDOWN:
Friday 30th June - Sunday 9th July 2017 inclusive.
(Normal Trading - Monday 10th July 2017)
Dear Customers - Q water would like to advise that our office and sales department will be closed for a short period of 1 week for stock-take and additional business development enabling us to further extend our range of new products and services throughout this new financial year.
We sincerely thank all our past and present customers for their continuing business support and eagerly look forward to catching up again shortly to assist you with great water solutions from our expanding & evolving range of specialized water products.
May the new trading year ahead bring strong steady growth for your businesses and further prosperity to your families.....Best Regards...Q water Directors.
brisbane qld - perth wa - darwin nt - adelaide sa - sydney nsw - melbourne vic - hobart tas
PICTURE - QUICK PRODUCT LINKS:
Q water................................distributes Australia wide & globally to you!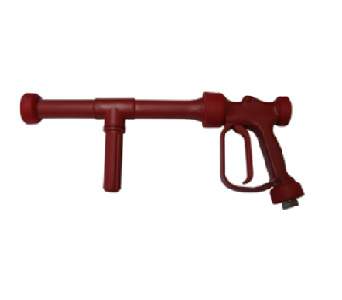 ..................and there is always MORE @ your QWATER store!
Thank you for visiting us........great to see you again.
Q water Pty Ltd is your alternative local Australian supplier who is now assisting former customers of Ludowici Water Pty Ltd.
Recent events in the Queensland water industry, shows us that for some businesses, a significant global market down turn coupled with financial constraints has meant that business doors have needed to close and administrators appointed to deal with the fallout that such extreme events can cause. It's always difficult for creditors, customers and ex-staff to fathom such complexities and not be significantly affected in one way or another.
One such company and a strong competitor of Q water was Ludowici Water Pty Ltd with its line of specialized water products and expertise. We know there are Ludowici Water customers with major projects in progress and others who have large scale specialised washing and cleaning equipment quoted that need to rapidly source an alternative local and experienced supplier; one with a vast amount of water industry experience supporting a range of high quality products that can now provide you with an array of almost seamless solutions to complete your projects.
Q water Pty Ltd, situated in Brisbane Queensland, is one such company that can offer the assistance and engineering solutions for all your water project needs.
Extensive product range we support and manufacture include; stainless steel water cannons, oily water separator systems, floating skimmers, spray nozzles, spray bars, Lafferty foaming & sanitising systems, retractable hose reels, wash down hose nozzles, groundwater pressure relief valves, penstocks, flap gates, stop gates, pumps, filtration and so much more.
If you have a project on the go or simply chasing technical assistance and spare parts for your current equipment that may be branded over the years as either
Walkers Clean Water Co
Ludowici Clean Water
Ludowici Water Pty Ltd
then you will find Q water is ready as your experienced alternative supplier of choice and able to provide your business with great outcomes.
Take a look at our web site www.qwater.com.au here and find the ideal product replacement you are chasing.
A telephone call or email (see above for deatils) will get your project on track. We welcome your enquiry when you are ready……Just try us first!
Thank you - Director
FOAMER & SANITIZER - LAFFERTY (USA):
Cleaning with a Lafferty Foamers & Sanitiser system to deliver detergent evenly and economically is what our products do. Lafferty has world best designs, best performance, best range and all at a price to meet your budget. Big or small cleaning jobs with a correctly selected Lafferty Foamer, is a pleasure to perform even on the most difficult of tasks. When you are ready to increase your productivity and take back some precious me-time, install a Lafferty Foamer & Sanitiser unit for a sparkling result all-round.
SPRAY NOZZLES - WATER NOZZLES - AIR NOZZLES - PNR:
Spray nozzles are used in all types of industries to control, meter and distribute discharging streams of water and air with exacting performance. Q water's range of PNR spray nozzles are quality engineered in a variety of materials and sizes for different flow rates and lasting performance.
Flat fan spray nozzles, full cone spray nozzles & hollow cone spray nozzles are but a few types available to select from our vast PNR range.
If mining is your industry, we have low and high flow spray nozzles that are suitable for your dust suppression, vibrating screens, conveyor belt transfer points, ROM Bins and for a whole lot more other uses.
We have also high quality fine water fogging/misting spray nozzles and systems suitable for cooling workers and their surrounds.
Discuss with us your project needs and let Q water help you with the right spray nozzle selection first time; engineered water solutions at a competitive price is our promise.
WASH DOWN HOSE NOZZLES - WASH GUNS:
Twist type spray nozzle wash-down guns or lever action wash down guns are used to control water effectively in most wash-down situations. Q water has an extensive range of quality wash-down hand held solutions for all your wash down situations.
Operator ease of handling and comfort are two areas that our wash-down guns will assist you in providing better OH&S out comes for your staff.
Q water's quality wash-down guns with choice and purpose will always keep you smiling, long after your purchase.
When wash-down guns are combined with a Q water retractable hose reel and installed as a complete system, the benefits in increased staff production and safety start immediately.
Combine all this with a Q water, water and steam mixer to complete the package and you have your food processing areas hygienically cleaned quickly and with the confidence that local government authorities expect.
WATER CANNONS:
Q water HD water cannons are superior in their washing performance because they have been specifically built for heavy duty mining (HD) applications. Generally speaking most water cannons are designed for fire fighting applications where the operating duty is light. Heavy use of water cannons in heavy industry and mining require robustness, good design & strength to withstand the frequent and relentless oscillating washing movements; side to side and up and down.
You will find that a Q water HD water cannon is the winning combination that you cannot afford to miss. With all this quality, strength and purpose built from the ground up it means you'll be rewarded with fantastic reliable washing performance and the best longevity in the business.
If you can find a better quality water cannon for the same dollars........then you should buy it ........otherwise let a Q water HD water cannon be your only choice for new and retrofit wash bay installations!
HOSE REELS - SPRING REWIND - MANUAL REWIND - RAMEX:
Use a hose reel from the quality RAMEX hose reel retractable range to enjoy a quality product that rewards with safety and better operator washing control for all those dirty washing jobs at hand.
Ramex water hose reels are designed & manufactured with quality to cater for a large range of customer requirements. Whether they be in areas such as; commercial kitchens, hotels, restaurants abattoirs, mechanical workshops, vehicle wash-bays; just about anywhere you want to use water to wash-down, a Ramex water hose reel will get you sorted. Check out the vast range in the Ramex catalogue for your best option…….or simple just ask us to help you achieve a great clean.
OIL & WATER SEPARATORS - HYDROCYCLONE - COALESCING PLATE:
Waste water generated by washing vehicles and equipment will have traces of Hydrocarbons in suspension that should be extracted prior to any discharge into the sewer or environment. Oily water separator systems such as Q water design and manufacture are the ideal piece of equipment to do this process on a small or large scale. We manufacture Hydrocyclone units that are used where water volumes are large and oil concentrations are small. Coalescing Plate Separators (known as CPS) are more efficient for higher oil concentrations in lower flow situations that may result from a workshop floor or vehicle washbay. Meet your environmental responsibility head on with Q water's specially designed and modular oily water separator treatment systems and get your business compliant.